Feel like your underpowered machine can't stitch over webbing? Then you probably need the best sewing machine for nylon webbing to get the job done.
These heavy-duty machines can handle almost any type of fabric – including nylon and polyester. So you can rest assured webbing will be a piece of cake to work with.
Below, you'll find some of the highest-quality webbing sewing machines. You will also find a guide on how to pick the right one.
Best Sewing Machine for Nylon Webbing (Quick Picks)
Don't have time to read the full review? Then Check below the bestseller top 3 Sewing Machine for Nylon Webbing from Amazon.

If you're interested in learning more about them – then take a pick below to find out!
Best Sewing Machines for Webbing (Top 3 Reviews:)
We know how difficult it can be to tackle the market without any idea of what sewing machine to go for. Well, don't worry – we're here to help you out.
Below, you'll find 3 high-quality sewing machines to tackle any webbing job. If you're looking for a decent Nylon Webbing Sewing Machine – then the following models won't disappoint you:
Key Features Checklist (Specifications)
Stitches: 32 Stitches
Speed: 1,100 SPM
Construction: Stainless Steel
Size (LxWxH): 6.25 x 15.5 x 12 inches
Warranty: 25 Years
Among the many brands you should never overlook, Singer appears as one of the best for sure. And with the 4452 Heavy-Duty model, they offer the ideal sewing machine for nylon webbing.
What makes it such an ideal option for webbing is the sturdy motor it offers, capable of increasing over 60% the strength from a standard sewing machine. This matches well with the fantastic sped of 1,100 SPM (stitches per minute), so you can stitch fast and adjust as necessary.
Even then, you get the chance to create all kinds of stitches – including 6 basic ones like straight and zig-zag (essential for webbing), 18 decorative, 7 for stretch, and even 1 for buttonholes. You'll have enough for webbing and many other operations.
If that wasn't enough, you could still enjoy the fantastic super-even feed-dog that works effectively, and a non-stick foot so you can work with leather, vinyl.
Last but not least, you get an automatic needle threader, so you don't waste any time threading the needle while using it. Add the stainless steel bedplate, the sturdy construction, and the ski-free interior metal frame to get one of the best models out there.
Why do we like it?
Over 60% stronger than standard models

Tons of stitches for any purpose

Even & effective feed-dog for webbing

Practical needle threader for easy use
Our Verdict
For a decent cost, you can get one of the most complete sewing machines in the market. We love it for its heavy-duty performance and next-level features. It will make your webbing stitches a lot easier.
Key Features Checklist (Specifications)
Stitches: 14 Stitches
Speed: Not Disclosed – Automatic
Construction: Aluminum
Size (LxWxH): 6.3 x 15.6 x 12.4
Warranty: 25 Years
A sewing machine for canvas and webbing doesn't have to be expensive. That's what the HD1000 from Janome makes clear.
The main advantage is the 14 built-in stitches, adding the straight and zig-zag for effective stitching on webbing. You won't have any problem securing some stitches on webbing with that capacity.
Still, the machine manages to be decently strong in operation. It boasts a 1 HP motor that lets you work with a wide array of fabrics with ease – including vinyl, leather, and webbing.
You can combine the great motor with the industrial-grade aluminum construction. This heavy-duty design ensures maximum stability and proper stitching effectiveness on any fabric.
The feed-dog doesn't disappoint either. It has a 3-piece design so it can handle thick fabrics with ease. Along with the Zipper, Seam Ripper, and Hemmer Feet – you can work with all kinds of materials easily.
To make it even better, it boasts an automatic needle threader. And what's better, you also get a free-arm system so you can enjoy maximum maneuverability when working with webbing.
There's nothing about this model to hate. It offers every single feature you need – and more.
Why do we like it?
High-quality Zig-Zag stitching

Automatic threader saves time & effort

Next-level aluminium construction

Super-smooth feed-dog system
Our Verdict
When it comes to offering quality for an affordable cost, no other machine compares to the Janome Heavy-Duty HD1000. You won't get better value with any other model.
Key Features Checklist (Specifications)
Stitches: 1 Stitch
Speed: 1,500 SPM
Construction: Stainless Steel
Size (LxWxH): 7.9 x 12.6 x 19.3
Warranty: 25 Years
The perfect heavy duty sewing machine for people who want to take their stitching skills to another level – the PQ1500SL from Brother doesn't disappoint.
It all starts with a superb sewing speed of 1,500 SPM. That's enough to handle any time of operation with ease (including webbing). And with its adjustable speed capacity, you won't have any issue setting it to your demands.
It wouldn't be ideal without the shank presser feed. This commercial system lets you add any feet you want, suitable for any operation – including webbing stitching. And with the super-large table size at 11 by 21.5 inches – it becomes a go-to choice for most people.
Another exciting feature is the programmable needle stop position. A programmable sewing machine for webbing comes like a charm, especially if you want to prevent unwanted stitches. Add the automatic needle threading system, and it becomes a go-to choice for convenience seekers.
Lastly, you can add the 4 feed-dog positions, perfect to achieve maximum consistency when stitching over webbing or any other type of heavy-duty fabrics.
Why do we like it?
Extra-fast stitching for effectiveness

Large stitching area for ease of use

Ultra-handy programmable needle position

Smooth feed-dog system for fewer issues
Our Verdict
If you're looking to start sewing nylon webbing in the smoothest way possible, then the PQ1500SL is your best bet. As the biggest and strongest model in the list, it will undoubtedly surpass your expectations.
What is the Strongest Stitch for Webbing?
The strongest stitch for webbing you can get is the zig-zag. A heavy-duty machine with this kind of stitch will make it easy to reinforce webbing and other types of thick fabrics. Be sure it is adjustable in width and length for extra results.
You know there are 6 types of machine stitches available. Among them, there are several stitches that are the strongest. Their strength mostly depends on their length. Shorter stitch is stronger than longer stitch.
Strongest stitch for Sewing machine also largely depends on your purpose. If you are looking for strongest stitch for thicker fabrics, webbing or sewing on patches and buttons then zig-zag is perfect for you.
Webbing Sewing Machine Buying Tips
You don't need the largest or strongest industrial sewing machine to sew over webbing. Want to know what you need? Below are some features to look for:
Heavy-Duty Stitching
A webbing sewing machine should be able to go through thick webbing fabric, either nylon or polyester. For that, it should be powerful enough to get the needle through.
But it is not only the strength but the type of stitches. For webbing, you need these two:
All sewing machines offer this type of stitching (if yours doesn't, it won't work for webbing). So be sure to have a strong stitch capacity that also offers decent straight stitches. If you can adjust the stitch to penetrate webbing more quickly, then that's even better.
On the other hand, the zigzag stitch is wider and with a heavy-duty sewing machine is, therefore, best for webbing or sewing thicker fabrics.
You won't need stitches like a buttonhole, stretch, knit, blind hem, decorative or utility stitches. But if the machines offer them, then that's a plus.
Quality Build & Space
A sewing machine for webbing needs to be sturdy and balanced. That's why you must strive for models with heavy-duty stainless steel cases that reduce vibrations. Aluminum also works for a decently stable experience. Get away from plastic models.
At the same time, look for the largest sewing area possible. This will let you maneuver with the webbing pieces with ease.
Extra Features
Lastly, the best sewing machine for webbing should also come with decent features for smooth operation. These include:
Webbing is a heavy fabric, so look for feed-dogs that can handle thick materials with ease.
If you can place thick webbing under the needle, then that's a machine to go for. A free-arm feature makes it possible.
A high-speed and adjustable machine makes it easy to adjust to the thickness of webbing.
If you need to stitch with extra precision on webbing, then be sure to have a pivot food.
Frequently Asked Questions (FAQs)
Still have any doubts about sewing machines for webbing? Below you'll find some questions that may answer them:
What sewing machine is best for webbing?
The best one would be a hightex sewing machine. That means, a high-strength and high-speed model like the Brother PQ1500SL.
How do you sew a nylon webbing on a sewing machine?
It is vital to use the thickest needle possible, as well as a high-tensile thread. If the machine is powerful enough, these two configurations will suffice. 
Is webbing stronger than rope?
No, a rope is at least three times stronger than webbing.
What is the difference between nylon and polypropylene webbing?
A piece of nylon sewing webbing is often elastic and thin, usually offering weather-resistant capacity. Polyester tends to be thicker and stiff, also resistant to weather elements, but not that much.
Conclusion
If you're tired of breaking needles when sewing webbing, then the best sewing machine for nylon webbing will not let you down. After considering our buying guide and overall recommendations, you should have no problem picking the right one.
Just remember to go for the model that best meets your needs over anything else. That should suffice to get you a quality webbing sewing machine.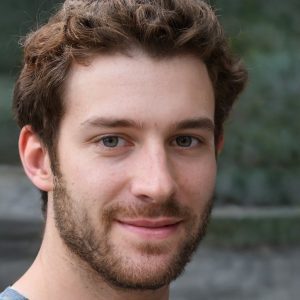 Philip K. Williams is a tool enthusiast and machinery expert for the last 5 years. He has been a great passion for writing about everything related to tools, machinery and DIY. Philip runs the editorial team at MachineryHacks.